Why I'm Running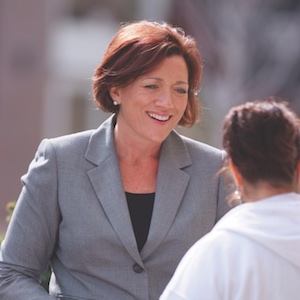 ---
Our family has called Jefferson County home for 23 years. It's a great place to raise a family, start a business, enjoy the outdoors, or retire. As the gateway to the Rockies, Jefferson County offers a quality of life that's unparalleled. As members of this community, our values and our choices directly impact our quality of life – and the lives of future generations. I'm running for county commissioner because I believe in improving lives and building opportunity in our community. I'll work to enhance our quality of life, protect our open space, attract good jobs, address housing and transportation, and promote safe, livable communities. You can count on me to listen to diverse perspectives and find workable solutions. My 30-year career as a former award-winning business owner, journalist, and nonprofit executive has been devoted to improving outcomes in our community and Colorado.
What does a county commissioner do?
Click here to find out!
About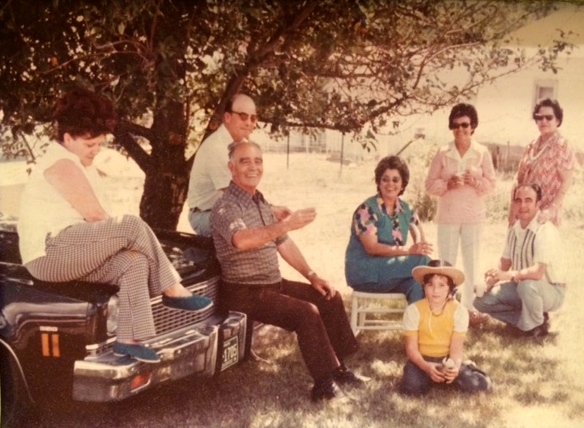 Each generation in my family worked hard to improve the opportunities of the next generation, and their perseverance and compassion shaped my path and values. They worked with their hands and their hearts, and pursued their dreams with a pay-it-forward attitude. I come from a family of teachers, farmers, and small business owners with roots in the West and the Midwest.
My grandmother, Julia (she's on the far right in the picture), grew up on a small ranch in Redwing, Colorado and attended classes in a one-room schoolhouse, later moving to Chicago. When I was a child, my dad and I took summer road trips to Colorado to visit family in Walsenburg. My mom was a middle school teacher who put herself through graduate school while teaching full-time and raising me. My grandmother, Helen, who grew up during the Depression, later worked in the Brach's Candy Factory in Chicago – saving enough money to start a successful small business with my grandfather, George. Like many families, they saw education as the path to greater opportunity and economic security.
Raised with a strong work ethic and passion for giving back, I have devoted much of my professional and personal life to improving outcomes for children, families, and our community. My successful, nearly 30 year career has been devoted to mission-driven work that focuses on engaging communities in public decision-making, finding common ground among diverse opinions, and talking about policy issues that affect our quality of life – largely in K-12 education.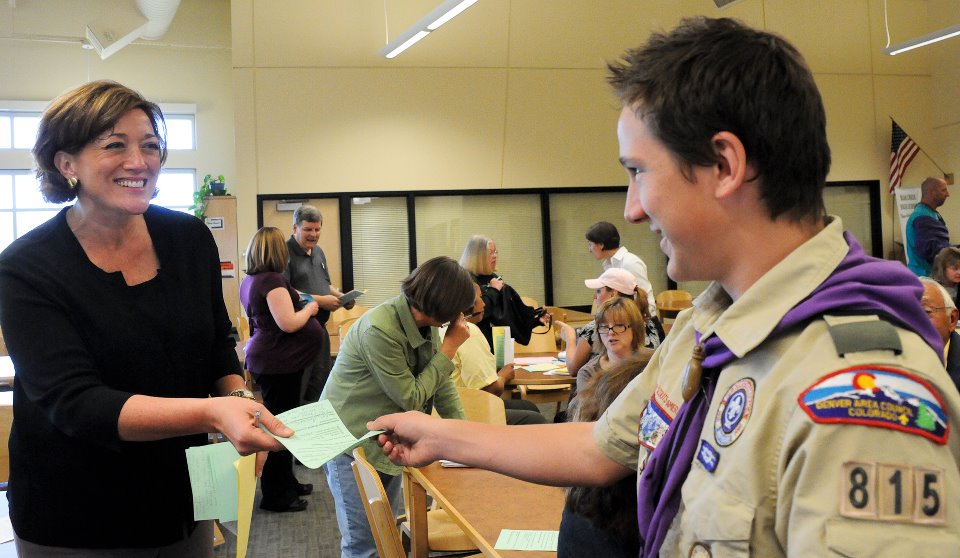 As a senior-level executive in both the private and nonprofit sectors, I have designed and led large-scale, complex initiatives for a national education organization, a premier public affairs firm, and a statewide nonprofit. I have presented to groups as diverse as Harvard University's Labor Management Program, American Association of School Administrators, and National School Boards Association.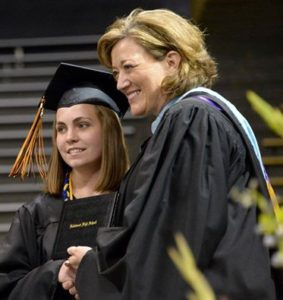 When our daughter, Grace, was born in 2003, I founded a national award-winning communications firm so I could spend more time with her. I continued to work with education leaders to improve student success, support teachers, and increase parent involvement in schools.
Smart, efficient management of dollars was critical to success. I have served on executive teams responsible for budgets ranging from $14 million as a vice president with a statewide nonprofit with 45 staff members to nearly $1 billion as the former president of the Jeffco school board.
In 2014, I was honored when the West Metro Chamber selected me as one of Jefferson County's most distinguished women leaders.
My on-going commitment to our community runs deep:
Jeffco Boys & Girls Club Youth Investment Committee – chair

CASA of Jefferson and Gilpin Counties Advisory Council – member

St. Anthony Hospital Advisory Board (Centura Health) – board member

Arvada Chamber of Commerce, Conifer Area Chamber of Commerce, Evergreen Area Chamber of Commerce, West Metro Chamber – member

Red Rocks Community College Honors Program Advisory Board – board member

Jeffco Schools Board of Education – past president and director

Dunstan Middle School PTA – past president

The Action Center Board of Directors – past president

Colorado I Have a Dream, former mentor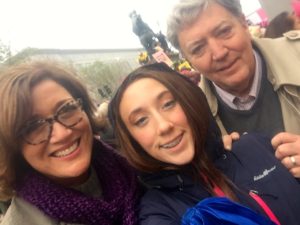 When I first moved to Denver in 1989 after earning my master's degree to work as a Colorado Public Radio reporter, I didn't know at the time that I was moving here to stay. As an award-winning journalist, I had an insatiable curiosity about people and issues. I also had an ability to listen and tell the stories of people as diverse as a single mom making ends meet or different initiatives launched by two former U.S. presidents. A good reporter knows how to dig for information, ask the right questions, listen, make connections, and communicate complex issues. I'm excited to put these skills – and others – to work for Jeffco.
Incidentally, a few years into my work as a reporter, I interviewed a newly elected state Senator from Lakewood named Mike Feeley. The interview went well. Last spring, we celebrated our 20th wedding anniversary. Mike, an attorney, and I chose to raise Grace in Jeffco because of its excellent schools and quality of life. Grace is starting her freshman year at Lakewood High School. We live in unincorporated south Jeffco with our two rescue dogs, Lola (Big Dogs Huge Paws) and Peaches (Foothills Animal Shelter).
I'm eager to listen and learn more about the issues important to you. Please email me through the contact page. It would be a privilege to serve as your next county commissioner, and I hope to earn your vote.